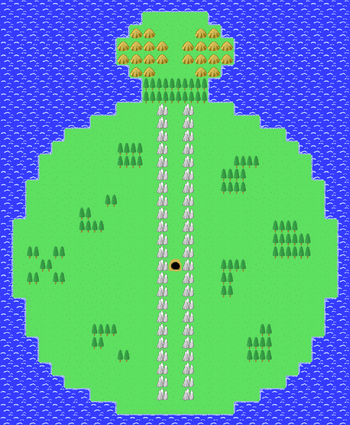 The name of the island is Japanese for "Insect of god" or "divine insect". If you have found the testing area in Ninjinia, then you'll easily be able to find the one on this island.
Testing Area
You will need to have learned 850 Kanji to get though. For your trouble you will find a treasure chest that contains a headdress, an important Kabu relic.
Ad blocker interference detected!
Wikia is a free-to-use site that makes money from advertising. We have a modified experience for viewers using ad blockers

Wikia is not accessible if you've made further modifications. Remove the custom ad blocker rule(s) and the page will load as expected.