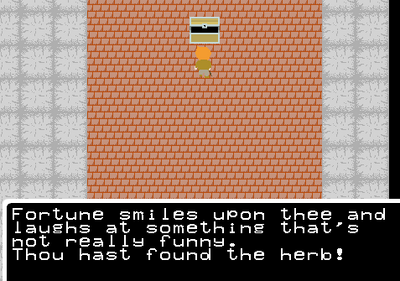 An herb is a healing item that can be used once to restore the player's hp to 100.
How to Get It
Edit
Herbs can be bought in the first town for 30 gold. They can also be found in caves .
Some items such as the Twoleaf, Trefoil and Cinquefoil will become an herb after (several) use(s).